The Farm and Fiber Shop
Being a registered nurse for the VNA of New Jersey for many years, Vicki took care of elderly patients, sharing the patients with hospice until their passing. Since retirement and moving to New York after losing her own husband to cancer, Vicki held a place near and dear to her heart for hospice.
In June of 2008, Vicki aggressively moved forward to establish the previously operating corporation known as "Natures Friends of Hospice, Inc." on the grounds of the Cluckin' "A" Critter Farm. A storefront building was in the planning for early 2009. Many things prevented this from happening as planned, such as sickness, lack of funding, weather and other commitments. She, along with the help of me, her present husband, pursued a 501 (c) (3) tax exempt designation which made us a "not for profit organization" that generated funding for the Columbia-Greene offices of the Community Hospice, located in Catskill, New York. Through the sale of fine art related items, created by local artisans, we planned to generate donations to help the hospice program to continue providing the loving care, support and dignity, so deserved by all Hospice patients.
Directly after our official September 11th opening last year, Vicki's father was diagnosed with incurable cancer in October, only a month after he provided the musical entertainment for the opening. He passed on June 26th 2012...almost nine months later.
Due to the loss of Vick's first husband Carl, who died of cancer in 2006, Vicki's Dad, and my Mother, who passed with cancer in 2003...we continued with resolve and enthusiasm! Then the bottom fell out of the economy...business dwindled and we had a fire on the farm which took our tractor and implement building with lots of other needed farm tools and equipment. We were forced to close the doors to the gift shop and dissolve the not-for-profit corporation.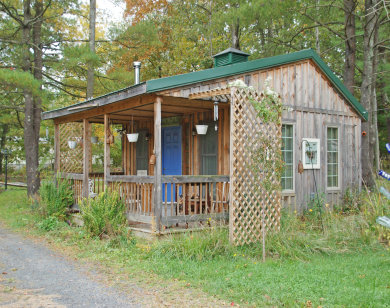 We dedicate this page and the Farm and Fiber shop to the memory of the three people below and the positive affects they had on our lives.
After much serious discussion, we decided that the only way to utilize the building, make some extra money and still remain true to our commitment toward supporting charity was to simply open a farm and fiber shop, while still offering local artisan's works of art along with our farm products. We will offer eggs, honey, maple syrup, maple candy, raw fiber, rolags, batts, roving and finished yarns made from our own animals here on the farm. There will be alpaca (both Huacaya and Suri), Llama, sheep and Angora rabbit offered…all harvested, washed and processed here on the farm. It will be available in various stages of processing and folks can come and card their own batts or rolags adding any choice of fiber and colors. Along with all this, we are still displaying watercolor pictures, photographs, pottery, mosaics and various handmade items by local artists. Since benefitting various charities and organizations was our primary reason for erecting this building in the first place, we will offer 10% of all proceeds to a local charity of the month.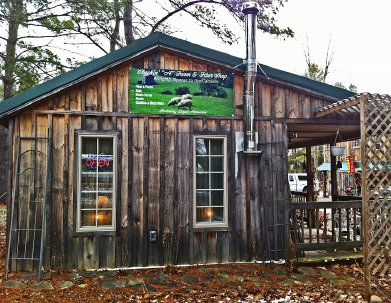 Just click on a butterfly in the sunset....