Cluckin' "A" Critter Farm, LLC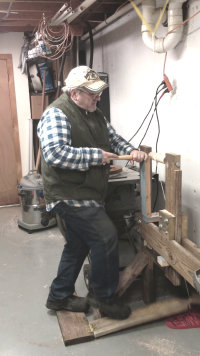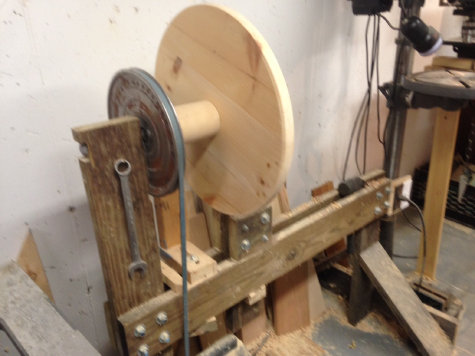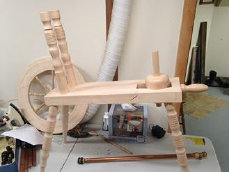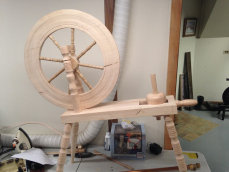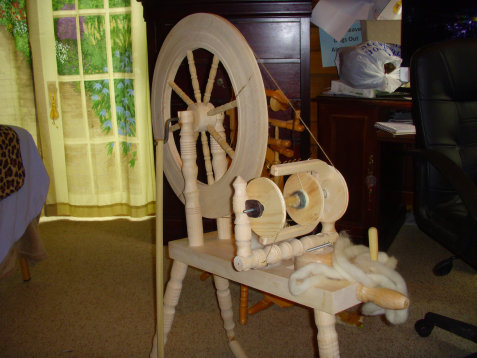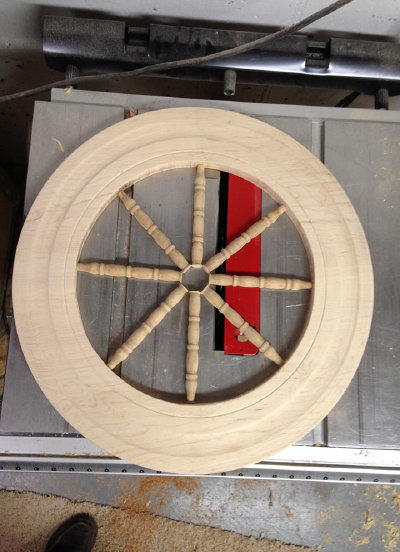 This spinning wheel was started on March 3rd and finished on April 22nd of 2015. It was a commissioned piece for a lady in Southern New York and is capable of spinning a vast variety of plain and art yarns. It was made of prime Maple from further North in New York. Since then I have concentrated on an increased workload of repairs and relpacement parts for all kinds of vintage wheels and fiber tools......

As time marched on, I began moving away from the creation of wheels and moved into the restoration aspect dealing with spinning wheels and other fiber tools. I have been fortunate enough to place my healing hands upon some very special wheels...and in doing so, I have found great feelings of both accomplishment and reverence for each wheel's history. I always marvel at the craftsmanship and wonder if some famous person used the wheel in everyday tasks and projects. Perhaps one of the wheels was used by Betsy Ross, Abigail Adams, Jane Addams, Louisa May Alcott, Susan B. Anthony,
Marian Anderson, or any of the multitudes of famous women in history. Perhaps it was only an everyday woman who was performing a task just as important in the eyes of her family...They all hold a special place in bygone times as a utilitarian, a piece of historical antiquity or primitive useable furniture. Here are a few pictures of what I've worked on for other fortunate people.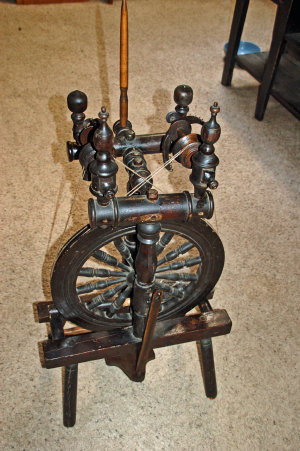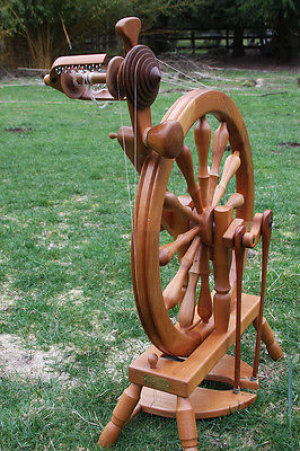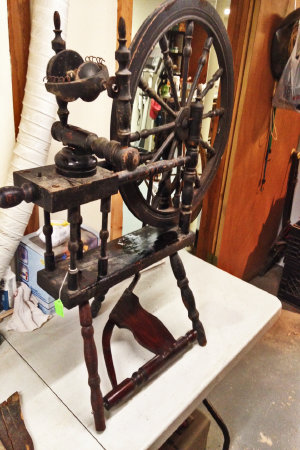 Arthur Critchfield Double Flyer 1828
Magnus Drudik
Norwegian Double Table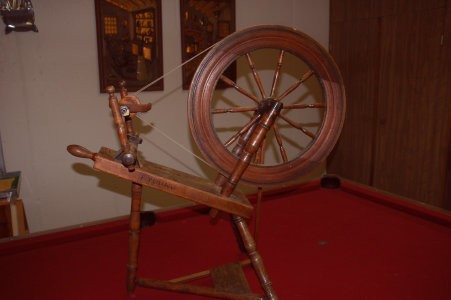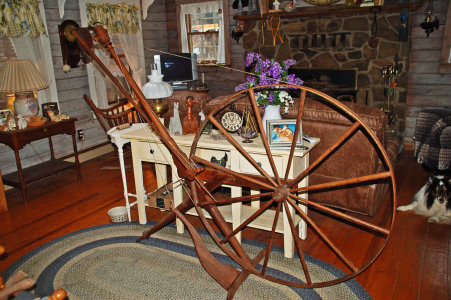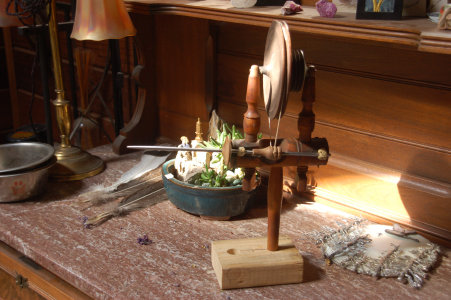 F. Young Wheel
Wight's Pendulum Wheel
Miner's Head Accelerator by Watt Heritage™ Fiber Tools
We do specialty repair work on any spinning wheel and make parts for all wheels and fiber tools. If you can mail it or drop it off, we can fix or restore it for you. Our prices are exceptionally low and our quality is top of the line as many of our previous customers can tell you. We do special restoration work for three spinning wheel collectors on a regular basis and are excepting new customers daily. Just email us at our regular email address below or call 732-501-5222 anytime from 9:00 AM until 9:00 PM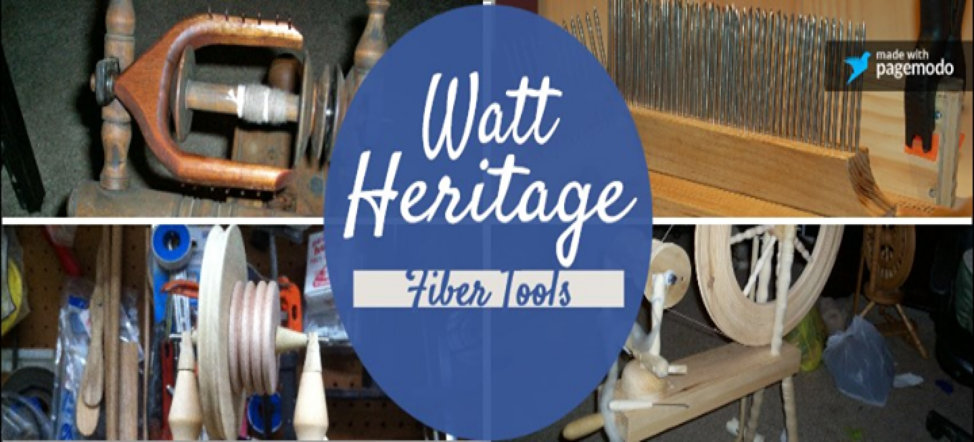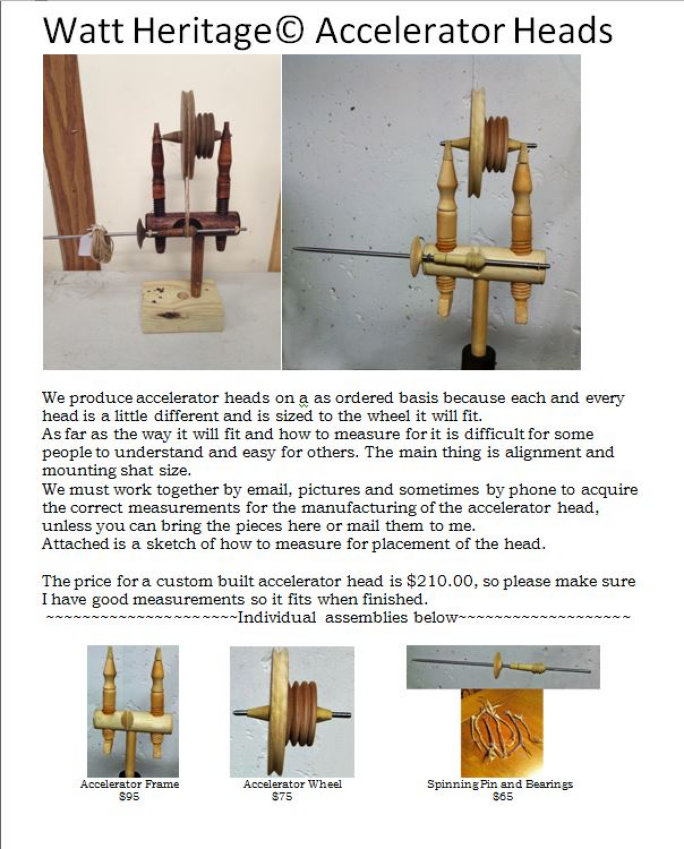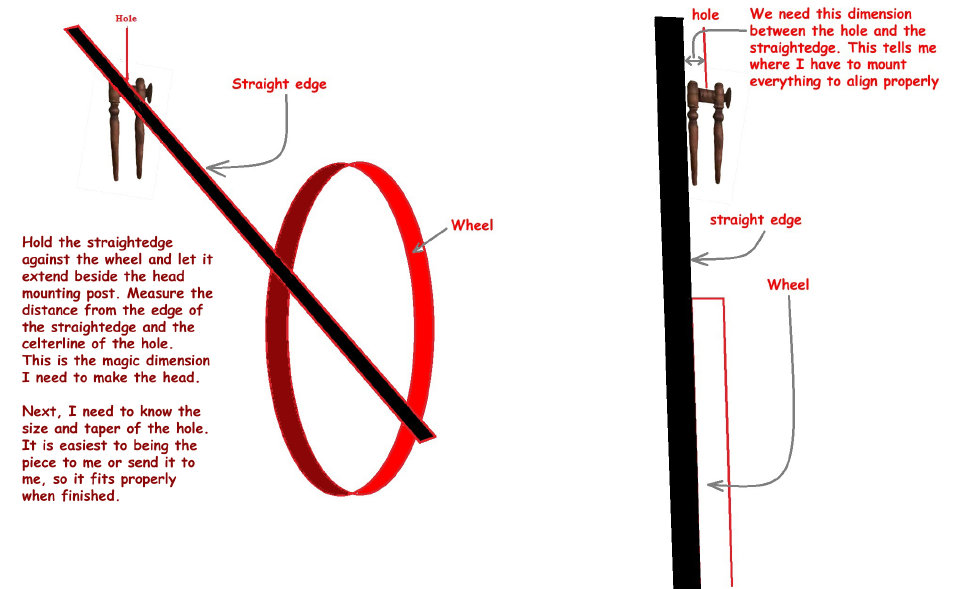 Cluckin' "A" Critter Farm, LLC