Cluckin' "A" Critter Farm, LLC


Vicki's Specialized Hand cut stained glass Artwork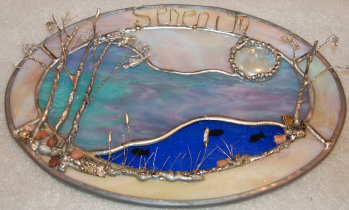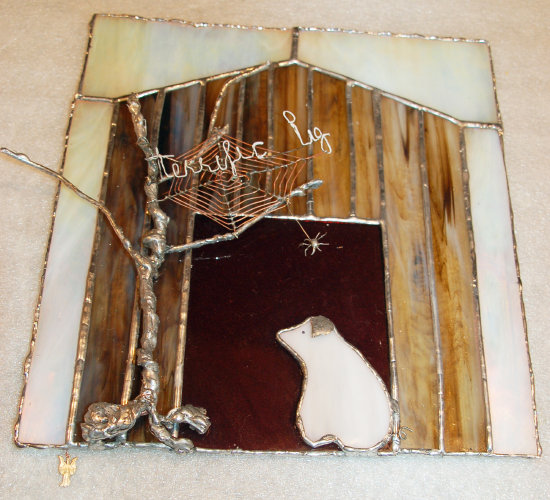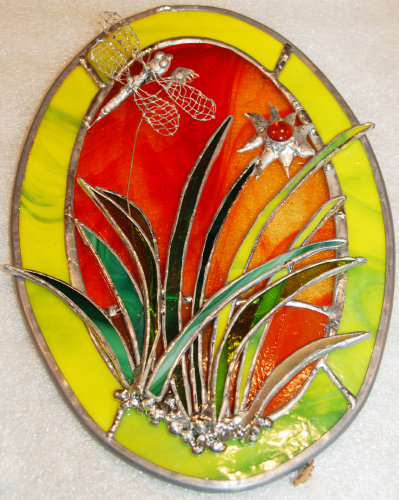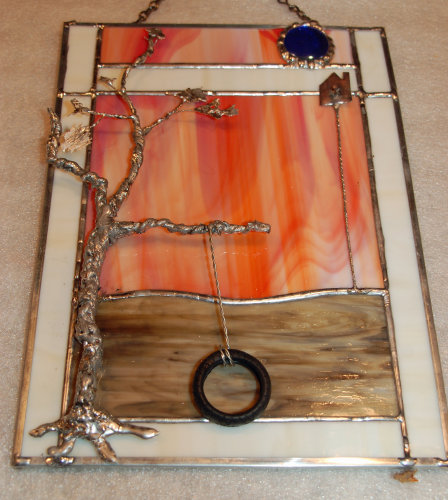 Charolette's Web
Dragonfly in the Sky
Summertime & the Living is Easy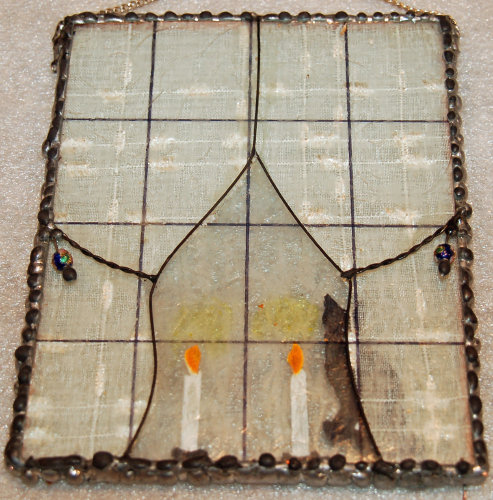 Peeping Tom

Serenity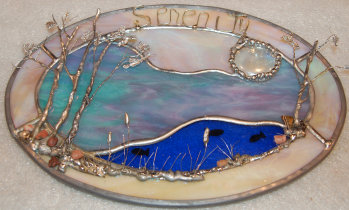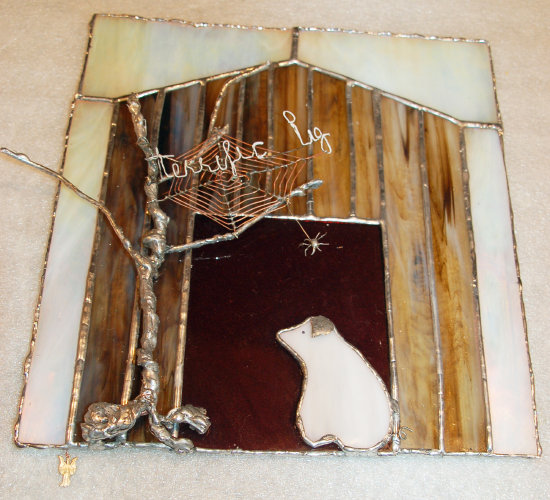 Guess Who's Coming To Dinner...
Pine Cones - Original Watercolor under glass
9" x 8 1/2"
9 1/4" x 6 1/2"
4" x 4"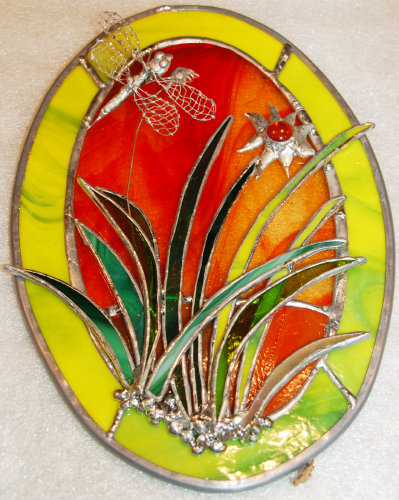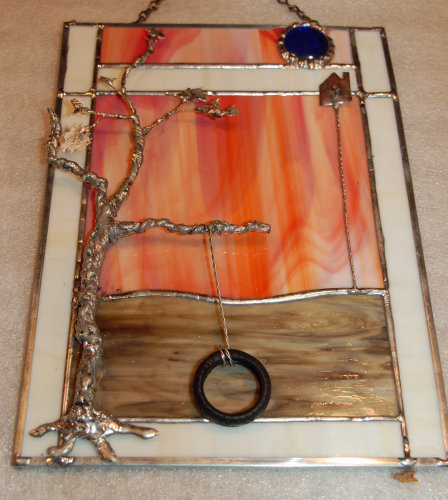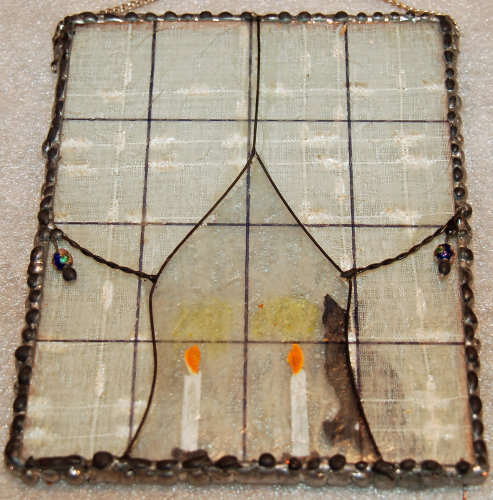 Made for a local restaurant as a gift for hosting a party
Made for Vick's Brother as a gift
Saw at a craft fair for $300. Vick decided to made it for herself.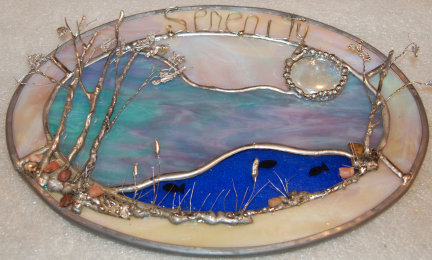 The stained glass and copper bike was made and exhibited at the Athens Cultural Center art show in 2013. The wheels are stained glass and the spokes are tined copper wire. The sprockets are glass with leaded teeth that fit the chain links. The frame, seat, springs and handlebars are made of copper wire and tubing. The entire project was made by hand from only glass, wire and tubing. (the clothespin was purchased)
Only $250.00
plus tax and shipping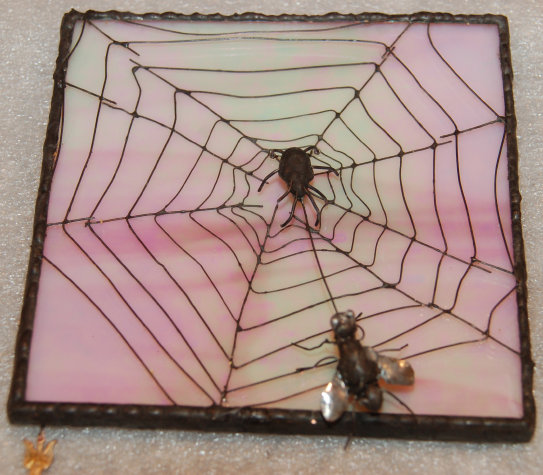 Everybody needs a pocket watch! This one is BIG! Made of laminated glass, this watch has ten individual sprockets made of stained glass, with sprocket teeth made of lead solder. Each of the ten sprockets are placed and mesh with one another to create the most life like stained glass pocket watch imaginable. Includes a chain with a key on the winding bail. What a precious wall hanger!
Only $300.00
plus tax and shipping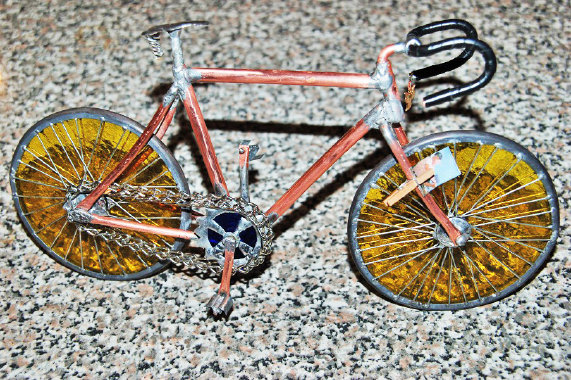 Made by Vick for a friend as a gift.
Made by Vick for a family friend as a gift.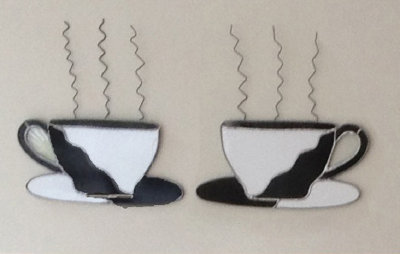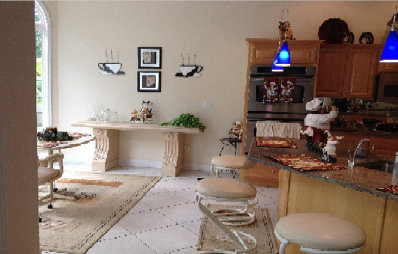 Coffee cups were made for a family friend to decorate the kitchen in their new house.
1.5 lb
1.0 lb
1.0 lb.
1.5 lb
1.0 lb
11.5" x 1" thick
6.0 lb
11"L x 6"H x3"W
1.5 lb
Sold
Sold
Sold
Sold
Sold
Sold
Sold
Sold
Cluckin' "A" Critter Farm, LLC